iGoogle has some remarkable 'widgets' that have done wonders for organizing the chaos and clutter of my personal and professional lives. [1. See this post for more info about iGoogle]
I have tried just about every paper and electronic organizer to come down the pike, and I think I may have finally found a home.
Here are the greatest hits I have found for iGoogle:
Google Notebook · A life changer. This is like having a library of ready-to-use binders and folders everywhere you go (with Internet access, that is). See something on a web site you want to keep? Just right-click and choose 'Notebook It' and watch it go right to your Google Notebook. [2. More about that here]
Days Since · This is a simple yet awesome tool that automatically tracks how long it has been since you've done something. The examples shown in this screenshot aside, it is good to know how long it's been since you checked the air pressure on your car tires, cleaned your heat pump filter, mailed an important document, etc. All you do is type the event and click 'Add' and Days Since does the rest…
To-Do List · Thanks to iGoogle's modular design, you can keep multiple To-Do lists with this smart little gadget. I have one for work, and one for life.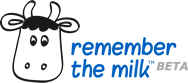 Remember the Milk · A great tool for making sure you don't forget to do all those little daily things you often forget. Awesome gadget that is among iGoogle's most popular add-ons.
List Maker · I use this to maintain my grocery/Walmart list. Since it is web-based on iGoogle, I can add to it from home and office. You can print it out on your way out the door, but I just keep a notepad handy and write down what is on List Maker before I head to the store…
Google Calendar · The best I've used, and I've used them all. Powerful, smart, and simple.
All of the above nicely integrate into one neat package on iGoogle. They get along nicely and complement each other well. And they made an absent-minded rattle brain like me actually look like an organized human being.
Click the video below to see a 1-minute demo of iGoogle:
httpv://www.youtube.com/watch?v=Pbf0dlESX8E